We are proud to be associated with MGS Machine Corporation USA, an industry leader in Packaging solutions. MGS Machines Corporation has more than twenty years of experience in building various Industrial Packaging systems for different Industries. MGS brand cartoning machines are well-known in the world and they are extensively used in Pharmaceutical and Food packaging throughout the world. MGS has GMP certified manufacturing facility that is capable of building machines to pharmaceutical standards.
We represent MGS Machine Corporation in the Asia rergion with sales activities in China, India, Japan, Singapore, Malaysia and other Asian countries.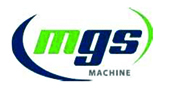 We are the authorized distributor and integrator for Sciemetric Instruments, Canada, who are the world renowned manufacturer of ultra-low leak test systems using pressure decay method. Sciemetric also provides Process Signature Verification (PSV) software that are used for very details process monitoring in manufacturing plants throughout the world. Our partnership with Sciemetric Instruments Inc., Canada allows us to utilize their established measurement and data management system and technology in our systems to provide unparalleled process monitoring and inspection capability to our customers.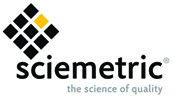 Cincinnati Test Systems is now joined in partnership with Sciemetric and innomatec through the TASI Product Integrity team. Customers receive the benefits of each company's capabilities in the areas of leak testing, in-process testing, and data management through a comprehensive approach that supports their long-term growth and profitability.

CTS, Sciemetric, and innomatec's products are highly complementary. We amplify each other's strengths to equip manufacturers, machine builders, and industrial companies with the Industry 4.0 capabilities for superior proof of compliance, quality assurance, traceability, and continuous process improvement. We serve industries ranging from automotive and off-highway, to medical devices, consumer electronics, and industrial process control.
PROGRESS THROUGH DISRUPTIVE INNOVATION